Celebrating Immigrant Heritage Month
Date: June 15, 2016
America is a nation of immigrants and descendants of immigrants, and in recognition of this, June marks Immigrant Heritage Month, which honors our origins as a nation of immigrants through community activities and events. Whether it was our mothers and fathers, grandparents, or distant ancestors who made the journey to America, most of our lineage has originated from some other part of the world.
To commemorate Immigrant Heritage Month, Americans all across the country are coming together to celebrate our diversity and shared American heritage. Check out the star-studded video from our friends at welcome.us to learn more: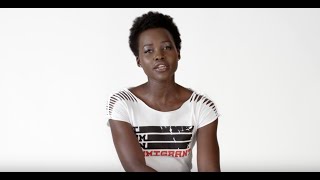 The next few weeks are chock-full of events in every corner of the United States, encouraging people to recognize the monumental contributions immigrants make every day. Events include the ODUNDE Festival in Philadelphia, the Family History Workshop in Seattle, and the Immigrant Heritage Hackathon in New York City, just to name a few! Find out more about this month's official events here.
How exactly are immigrants contributing to America and its economy today? Here is just a snippet:
Immigrants are currently punching far above their weight class in many fields. Though they make up roughly 13 percent of the total population, immigrants represent 20 percent of entrepreneurs and 21.5 percent of STEM workers.
One quarter of all U.S.-based Nobel laureates over the past half-century were foreign-born.
Forty percent of Fortune 500 companies were founded by immigrants or children of immigrants.
The more than 40 million immigrants currently in the U.S. have created or preserved 1.8 million manufacturing jobs nationally.
Currently, immigrants' productivity raises GDP by about $37 billion per year.
Want to learn more? Check out our interactive map, which shows the impact immigrants have on state economies across the country. Immigrant Heritage Month is just one time of the year that reminds us of the valuable cultural and economic contributions immigrants make to American communities every day.