Boys State
(2020) dir. Jesse Moss and Amanda McBaine
Running Time 1 hour 49 minutes
The sensational winner of the Grand Jury Prize for documentary at the 2020 Sundance Film Festival, Boys State is a wildly entertaining and continually revealing immersion into a week-long annual program in which a thousand Texas high school seniors gather for an elaborate mock exercise: building their own state government. Filmmakers Jesse Moss and Amanda McBaine closely track the escalating tensions that arise within a particularly riveting gubernatorial race, training their cameras on unforgettable teenagers like Ben, a Reagan-loving arch-conservative who brims with confidence despite personal setbacks, and Steven, a progressive-minded child of Mexican immigrants who stands by his convictions amidst the sea of red. In the process, they have created a complex portrait of contemporary American masculinity, as well as a microcosm of our often dispiriting national political divisions that nevertheless manages to plant seeds of hope. An Apple Original Films and A24 release.
Film Trailer
See the trailer to Boys State below.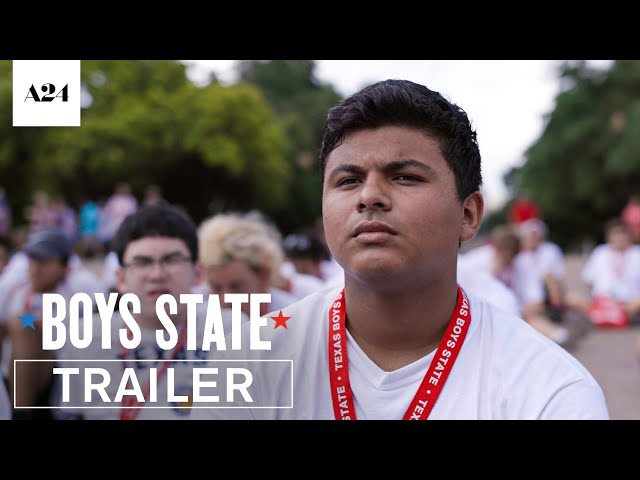 See Related Content from NAE
To shed more light on the economic impact of Hispanic Americans, New American Economy (NAE) looked at U.S. Census data from the 2017 American Community Survey. The data shows that Hispanic Americans earned more than $1 trillion and paid more than $250 billion in taxes in 2017 alone.
Use this map to get comprehensive state and local immigration data, including demographic and economic contributions of immigrants in Texas.
New data from the 2019 American Community Survey that demonstrates the significant financial and economic impact that Dreamers make in major metropolitan regions across Texas
See More State & Local
Learn more about Gateways For Growth (G4G), a competitive opportunity for localities to receive research support and technical assistance.
As the number of students around the world seeking an international education is on the rise, the number choosing to study in the United States is seeing a sharp decline, leaving other nations to pick up the gains from the education market and to better compete for high-skill talent.
In 2019, NAE launched Texans for Economic Growth, a coalition of 110 Texas business leaders and associations dedicated to recognizing and supporting the positive impact immigrants have on the Texas economy as business owners, taxpayers, and consumers.
See More Research
Upcoming Movies
Want to see more?
Check out all our Film Club by NAE content and stay-up-to-date on the latest films, discussions, and events.
About NAE
New American Economy is a bipartisan research and advocacy organization fighting for smart federal, state, and local immigration policies that help grow our economy and create jobs for all Americans. More…