First Vote
(2020) dir. Yi Chen
Running Time 58 min
With unparalleled access to a diverse cross section of politically engaged Chinese Americans, FIRST VOTE offers a character-driven verité look at Chinese American electoral organizing in North Carolina and Ohio. The film weaves their stories from the presidential election of 2016 to the 2018 midterms, and explores the intersections between immigration, voting rights and racial justice.
Film Trailer
See the trailer to First Vote below.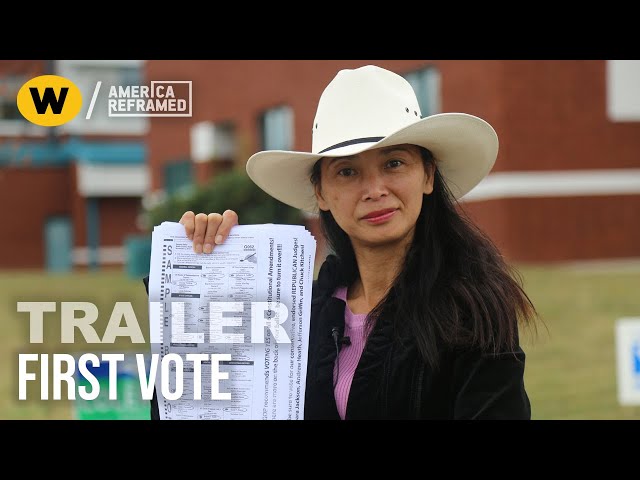 More from NAE
Using data from the U.S. Census to forecast how the electorate will continue to evolve, by 2024, almost one third of swing districts from the 2018 election will have more new immigrant voters than the margin of victory in the 2018 House election.
As the fastest growing minority group in the United States, the AAPI community plays an important role in promoting economic growth. In 2019 alone, AAPI households earned more than $783 billion in income and paid almost $72.5 billion in state and local taxes.
Use this interactive map to get comprehensive state and local immigration data, including demographic and economic contributions of immigrants in North Carolina and Ohio.
See More State & Local
Between 2010 and 2019, the number of U.S.-born AAPI eligible voters grew by 45 percent, from more than 2.5 million to almost 3.7 million in 2019. Given their growth, U.S.-born AAPI voters now make up 1.6% of the U.S. electorate.
It is important to acknowledge the rise in anti-Asian rhetoric since the COVID-19 pandemic, underscoring the stereotype that Asian Americans and Pacific Islanders are foreigners, regardless of where they were born or how long they have lived in the U.S. Meanwhile, the data shows that nearly half, or 45 percent, of all foreign-born Asian American and Pacific Islanders have lived in the United States for more than 20 years.
The model minority myth hides persistent disparities among individual AAPI communities across a variety of measures from education levels, to income disparities, to poverty rates.
See More Research
Upcoming Movies
Want to see more?
Check out all our Film Club by NAE content and stay-up-to-date on the latest films, discussions, and events.
About NAE
New American Economy is a bipartisan research and advocacy organization fighting for smart federal, state, and local immigration policies that help grow our economy and create jobs for all Americans. More…